COVID-19 Help
We, like most of you, are navigating the unknown and adapting to a new normal, with very little notice or preparation.

Inspired by the over 150 organizations that we support (in health care, education, the arts and sports), we have put together resources and expert advice that are helping our team and our families, while we adapt to COVID-19.
What we have been doing to help
During these unprecedented and challenging times, more than ever we want to support Canadians. We are actively finding ways we can make an immediate impact on those who need us most, within the communities we serve. A few ways we are having an immediate impact:
offering portable storage services to hospitals and shelters
adapting with our community partners to continue to support their fundraising efforts
given that we are a service essential to our customers and people in transition, we have adapted our process to continue to serve you
Working from Home?
Life as we know it has been dramatically altered.
This abrupt change to our daily routine includes our working environment, and comes with many challenges, and places a new emphasis on the phrase "bringing your work home with you".
Working from home, is indeed no simple task!
Six tips to help you be productive and efficient:
find a routine, and stick to it
declutter and have a dedicated workspace (preferably two spaces for two working adults)
set goals
get up and move
check in with your colleagues
know when to log off
have the right supplies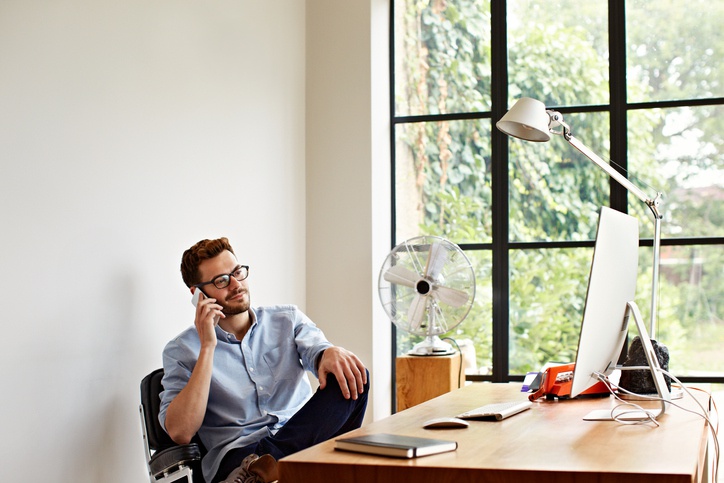 For more information, on working from home


Decluttering and Storing

Clutter distracts us by drawing our attention away from our priorities.


Three tips to declutter and make space for a home office:
Consider using a spare bedroom or temporarily having kids share a bedroom to have a dedicated, closed space.
Get the whole family involved by making each person responsible for a section and de-clutter one area at a time as it will provide you with a sense of accomplishment.
To create an efficient and productive space as you declutter, temporarily store your items with us at any of our 200 plus locations across Canada.
Children and E-Learning
We are dedicated in our partnerships to supporting children. Whether we are partnering with a children's rehab hospital, supporting initiatives through a multi school fundraising ball tournament or sponsoring a school Spring Fair – our commitment to ensuring children are healthy and have the educational materials they need to succeed.
For many students, March 23rd should have signified the first day they return to class and their friends after March Break. Instead, parents and educators alike are working to ensure students continue to learn and feel a part of their school community - all while schools are closed - with no confirmed date to reopen.
Online educational resources are filling the gap and providing parents with Ministry-based tools which allow for the continuation of learning outside classrooms. One such site is Ontario.ca/learnathome enabling students at every grade level to learn at home.
One of our favourite online learning tools is: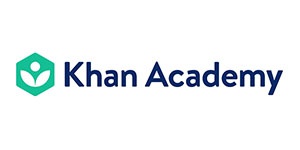 Khan Academy is a non-profit organization and a free resource. Get answers to frequently asked questions, download daily schedules for students ages 4 to 18

Parents are also encouraged to have open conversations about COVID-19 and share their thoughts and feelings with each other.
Resources are available, most notably Kid's Help Phone, call 1-800-668-6868 or text CONNECT to 686868.
Do It Yourself Projects
During the next few weeks, consider a DIY project that will give you a great sense of accomplishment while updating your home.
Have you ever wanted to do a simple yet rewarding DIY project? Consider one of the following:
painting a room
decluttering and building a closet system
adding shelving for your basement storage
re-organizing your garage
re-doing a floor
Now is the perfect time to do these projects and get organized! Doing it as a family? Even better!
To facilitate and simplify your DIY project, our Cubeit container is an ideal and temporary way to conveniently, and safely store your items.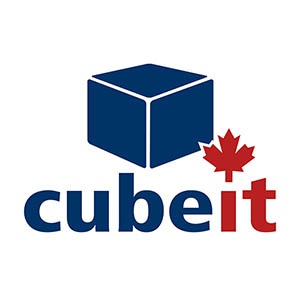 For example, painting a room or re-doing a floor, put your furniture in a Cubeit container so it's not in your way and allow you to complete your project.
Physical Health
Undoubtedly Sport Unites Us!
Our storage team supports all levels of sport across Canada - whether it be a charity basketball tournament with NBA alumni, little league baseball, girls hockey tournaments, Women's Curling at an elite level, the NHL's Edmonton Oiler's during their playoff quest or the many charity golf tournaments we planned to support this Spring – as we practice social distancing or self-isolation, we, like many are missing the sports community.
Moving our bodies has unlimited health benefits that positively impacts every aspect of our lives.
Regular exercise has been proven to:
release stress
ward off anxiety and feelings of depression
boost self-esteem
improve sleep
Six tips stay active:
spend a few minutes stretching in morning
get some outdoor time everyday
walking
get up out of your chair (or off the couch) each and every hour
spend time with pets
find online virtual exercise and yoga classes
Stress is at an all-time high, and exercise and movement are both great ways to calm the mind and relieve stress.
Family Activities
Family, both at home and our place of work is what drives us to be better in all that we do - including supporting the communities we are part of. This past fall and winter we held a number of exciting events across Canada:
Fall Fest in Burlington, with support for Reach Out Centre for Kids
Holiday Fest in Edmonton to celebrate our new partnership with the Edmonton Oilers
Skating Party on the Rideau Canal Skateway as part of our partnership with the National Capital Commission.
These events brought us together in a fun, unique and engaging way.
Here are some fun and engaging activities to do with your family:
family ball hockey
board games
nature walks
sidewalk chalk messages and pictures
eye-spy games
Our friends at Active For Life are a great resource for raising physically literate kids.

Looking for alternative ideas? Consider virtual tours as an option to help entertain and educate kids. Some examples below:
https://www.huffingtonpost.ca/...
Consider taking a virtual tour of a Museum in Ottawa. A fun and unique way to spend some time together:
Canadian Museum of History
https://www.historymuseum.ca/h...
Mental Health
Stress. This topic needs no explanation or clarification. Keeping it succinct is our only challenge here.
So much has changed. Uncertainty and lack of control can make life stressful for all of us.
The Canadian Mental Health Association has tips on how to manage:
• Make sure you take breaks from watching, reading or listening to the news stories.
• It is equally important to make sure you are taking care of your body and mind.
• Take some time to unwind by connecting with others.
Please read more on how to measure your mental health
Your kids may have more concerns and feel anxious with the daily changes and limitations they are presented with.
To help them cope, Kids Help Phone has suggested the following stress busters:
Breathe deeply
Pet a cat or dog
Write it down or get artistic
Laugh it off
Read more here…
Kids Help Phone: 1-800-668-6868

Text: CONNECT to 686868
Another outstanding resource is the following document from the World Health Organization "Helping Children Cope With Stress":
The Power of Music
We are very proud supporters of Canada's Largest Free Music Festival. Each June, more than 200,000 people come together to celebrate all genres of music and their community. We are so honoured to be part of this great event as a stage sponsor.
During this changing environment, it causes us to pause and look to music as a way of occupying us; perhaps learning to play an instrument we purchased years ago or listening to our favourite artists, to motivate or de-stress us each day.
Music is powerful - and we look forward to supporting our music partners when we come together to celebrate with them once again. Until then we would like to share the following with you...
Max Kerman of The Arkells has been using online tutorials to connect with fans and run music classes. Visit the Arkells facebook page at https://www.facebook.com/Arkel... to follow along.
Music can also aid with sleep. Read more


Take some time away from the News and listen to Music!

Supporting the Elderly
Our friends at the Golden Link Lodge, in Winnipeg Manitoba had planned an exciting event that we were supporting to raise money for their long-term residence - they are champions in providing a caring environment to many elderly residents.
We reflect on those in their home and in our own families and want to share some of ideas to best support our friends and elderly family members.
The Government's action to stop the spread of COVID-19 has resulted in the closure of schools and non-essential businesses. This has placed many communities in a state of emergency and left some of our fellow citizens, especially the elderly, isolated and lonely.
You can help by doing the following:
Call or Skype elderly friends or relatives.
Offer to get basic necessities, pick up prescriptions or help arrange to have prescriptions delivered.
Schedule daily meal times with them and share it through Face time.
Over Face time or Skype, kids can share their activities like colouring, drawing, music, karate, reading or bedtime stories…
Be a friendly and welcoming voice in a time of great uncertainty and anxiety.
Supporting the Community
We are privileged to partner with so many wonderful agencies and organizations.
Over the next few months, we were planning to participate in many other initiatives, such as Hike for Hospice in Calgary - that is now changed to a virtual Hike!, Motorcycle Ride for Dad (to raise funds for prostate cancer research), Ribfest in many cities, MS walks and rides in Alberta, Relay for Life (to raise funds for cancer research), charity golf tournaments across Canada and so much more.
COVID-19 touches everyone. Managing its impact will require collective effort.
Ways to support your community:
Call a neighbour or elderly friend and offer your friendly voice or a virtual smile
Donate goods and funds
Donate blood. Visit https://www.blood.ca/en
Look for e-volunteering listings to support:

Provincial agencies such as SparkOntario with positions for Meals on Wheels and Telephone Reassurance caller posting

Local community by tutoring, music lessons, counselling, ... there are many ways to get involved without leaving your home
We are mindful of the role we all must play in flattening the curve and implementing social distancing, but there are still many things we can do to help make a difference and safely provide support to those in need.