How to Shop for the Right Self-Storage
Whether you're travelling for an extended period, renovating your house, downsizing, decluttering, storing your boat or RV for the winter, adding space for your business' inventory, a contractor storing supplies and equipment, or requiring extra space for a whole host of other reasons, you're on the market to rent a self-storage unit.
At Sentinel Storage, we want to keep you as knowledgeable as possible about 'how to self-storage.' If you've never been a tenant before, then read on for all the tips on how to shop for the self-storage unit that's right for you.
How it works
Self-storage is really a simple concept. What you'll find at your typical facility is rows of various sizes and types of units, suited for a myriad of projects.
Sizes
The size you require will of course be determined by the contents you need store, and the first thing you should do to figuring this out is create an inventory of all the items you want to store – this way, you can "see" them all in one place at once. (Take a look at this article for further tips on determining the size of unit you require.)


Types
Next up is the type of unit. Outdoor, drive-up units are excellent for ease of access. Great for heavy equipment, materials, and durable items. We say "durable" here because if you have items that are sensitive to temperature fluctuations or humidity (such as artwork or antique furniture), then you will require an indoor, climate-controlled unit. (For more on climate-controlled units, read this article.)
There are also portable storage containers that can be dropped and left on your property, allowing you as much time as you want to load it. These are fantastic for families going through a renovation or home sale, or as a permanent fixture on a construction site. Finally, over-sized parking spaces are available for boat and RV storage.
Costs
The cost of your unit is dependent on the size and type. You are charged a monthly rental fee, just like renting a living space. Typical price ranges can be from around $75 to $200 per month.
Additional costs can include things such as a lock for your unit and insurance. Insurance is necessary for tenants, as a facility's insurance does not cover any tenants' belongings. Insurance for self-storage will range from around $10 to $50 per month.
Lastly, moving supplies, such as boxes and packing paper, along with a moving vehicle will be additional expenses you should plan for. Some facilities, including many of ours at Sentinel Storage, will offer courtesy move-in vans as an additional service (check with your local facility before renting your own vehicle).
Things to consider
Before jumping into a rental agreement, there are a few things that you should consider first.
Location
The location of your facility can be more or less significant, depending on how you intend to use your unit. If you're travelling, for example, or not needing access to the unit on a regular basis, then the location is less of a concern.
On the other hand, if you are intending to visit your unit more regularly, then you'll want something either close to home or close to your workplace (or perhaps somewhere in between). Considering this in advance will save you some time and energy in the future.
Cleanliness
The location of your facility though should not merely be determined by the proximity to your home or workplace. You also want a facility that is well-run. A good way to start figuring out whether a facility is well-run or not is to inspect the cleanliness of the facility. Sentinel Storage prides itself on keeping its facilities clean and tidy, so you can always be sure that your belongings are safe.
Is well-taken care of, or is the facility in disrepair and dusty? If things are clean and tidy, then you have one hint at how well run the facility is.
Security
When you store your belongings at a self-storage facility, you certainly want them to remain safe. You also want to feel safe yourself when you are at the facility.
Visit the facility in advance, and take a look around. Is the facility well-lit? A well-lit facility is one that you can feel a lot safer in than some dark, cavernous place. Is the facility gated, or can anyone just wander in? Is there security access pads? Did you notice any security cameras?
Taking a look around the facility, both inside and out, will reveal whether the facility is a secure one that will protect both you and your belongings.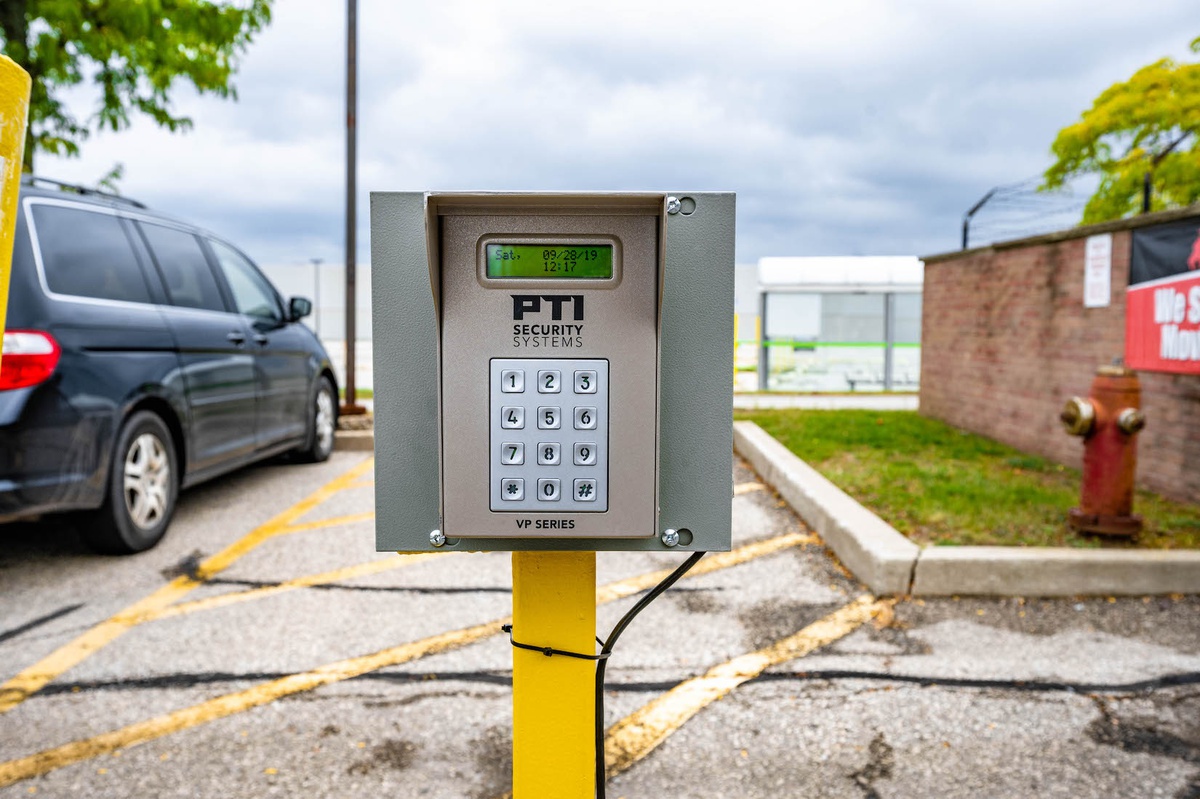 Sentinel
If you are one that is going to require access to your storage unit on a regular basis, then you should certainly investigate the access hours of your facility. Some facilities are only accessible during the daytime, others will have access up until 11PM or midnight, and others still will provide 24-hour access.
Some facilities will also allow you to arrange access to your unit outside of their access hours, if you speak with them about it in advance. Talk to your facility to figure out whether their hours will suit your needs.
Customer service
When you do speak with them, utilize this time to determine how accommodating they are. You want to be renting from a facility that will take care of you properly as one of their tenants. Customer service is important to keep your experience a positive one.
Simply speaking with staff at the facility can provide you with some of this information. Were the keen to help, or reluctant? Did they 'pass the buck,' or remedy the issues as best as they could? Did they smile?
Another way to get some information into whether a facility will provide quality customer service is to speak with some of the other tenants. Visit the facility to inspect things like cleanliness and security, and while you are there, ask around to some of the tenants as to how their experience has been.
You can also take a look at online reviews, but always look into the history of the poster before taking them for their word.
At Sentinel Storage, we check all the necessary boxes and then some. Visit your nearest location to get an understanding of what our facilities and self-storage is all about, or speak with your Sentinel Storage agent for further advice and information on how to self-storage.