Make the Most of Your Foyer
Categories: Storage
Your foyer is the very first thing you see when you walk into your home and therefore it should receive the same amount of care and consideration as any other room in your home! Those first few steps inside can seem to get away from you so easily- suddenly there are mountains of shoes and jackets everything and you can't seem to find your keys. But with a little work, this space can become anything you want it to be- and keep your keys in plain sight at all time.
Decide its Purpose and Set the Tone
The first step to creating a foyer you're happy to walk into every day is to decide what it is that will create that feeling. Have you always wanted to put design first and create a formal entryway that welcomes your guests and gives a great first impression as soon as you open the door? Or is function your goal- prioritizing organization for the car keys, coats, scarves, and your children's school supplies ready to grab every morning? If you decide on a formal foyer, keep the furniture simple and elegant. Use metal hardware such as gold handles on a white desk and symmetrical lighting to brighten up the area. The additional lighting will also help to brighten the space up without having to use bold colours on the walls. Keep the paint colour neutral and elevate the room with classic and timeless accessories. If formal isn't functional for you, create a warm and welcoming family space instead. Add storage and texture through a built-in bench as a great way to add a hideaway for bags and shoes while also providing seating to put on boots before heading out. The foyer isn't often a large footprint in the home, so add a mirror on the wall to help give the illusion of a larger space while also giving yourself the ability to do a last check that you're all put together before running out the door to start your day.
Think Outside the Box
Your foyer doesn't have to be solely centered for putting on your shoes and grabbing your bag on your way out the door- turn this space into the room you've always wanted in your home! Show off your love for literature and create a library with bookshelves all the way up the walls and a stylish armchair or corner nook to curl up in with a good book. If music is more your style, give yourself a little music corner in your house. Not only is this a practical space for you to practice your skill, but your piano can act as the ultimate décor focal piece that all of your guests compliment as soon as they walk in. Don't underestimate this space and what you're able to do with it! Put your personality into it and show a part of you to everyone that walks through the doorway.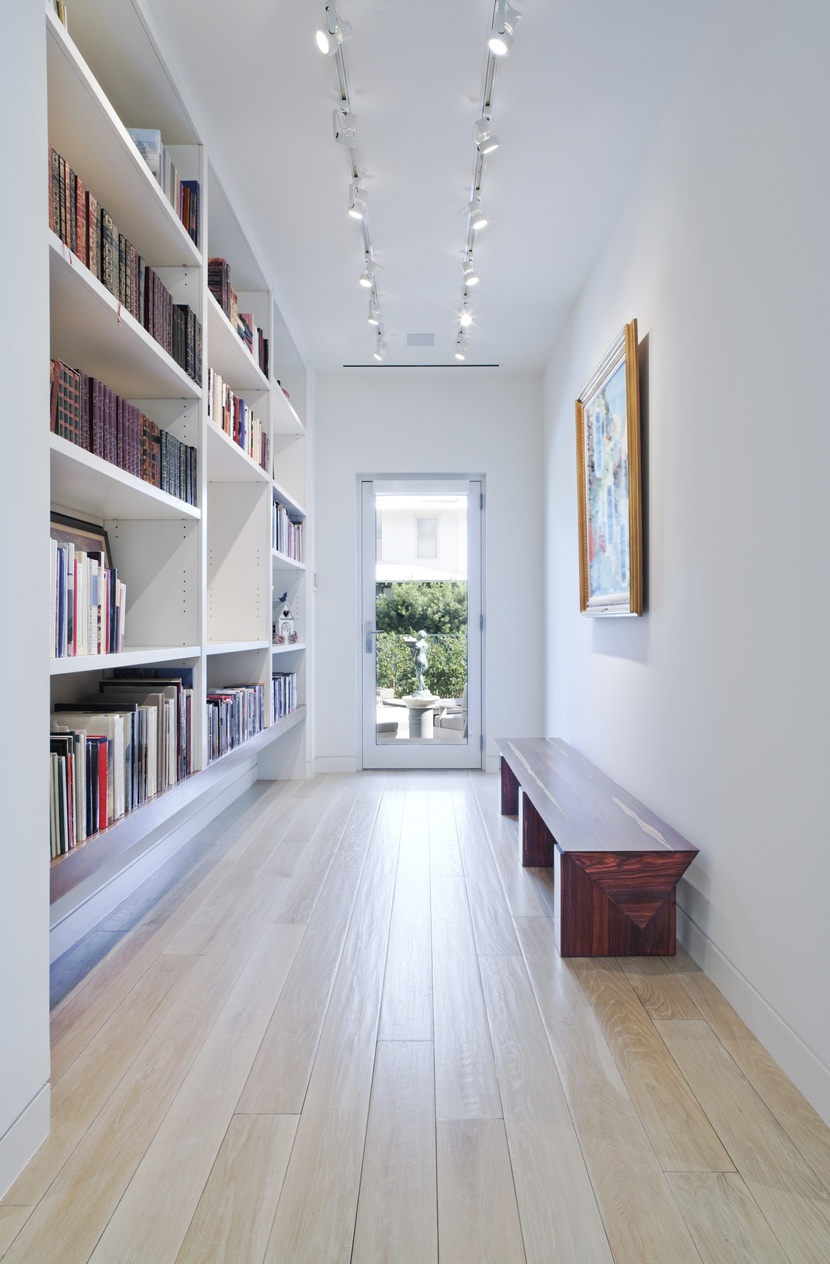 Be Strategic
If you don't have much space to work with, you may need to get a little creative and plan out your space before you dive into designing and building your foyer. Try to minimize the used floor space. Instead of adding a bulky armoire, consider open shelving or hooks that allow you to still organize your belongings without taking up a large portion of your floorplan and making the entryway feel crowded and cramped. If you do have space to work with, built-in cubbies are a stylish way of organizing your kids' belongings. Add shelving above with matching neutral baskets to keep all the smaller items together and out of the way. The baskets on higher shelving will also help to elevate the design of the space without having to go well over budget by drawing the eye up and helping to make the space appear larger and more open.
Though this smaller space is often forgotten in the design and décor process of your home, take advantage of it and create a space that serves any purpose you need it to.