The Best Snowblower for Your Canadian Winter
When Thanksgiving dinner is almost upon us in Canada, Canadians tend to reminisce about the times in the sun we were sharing only a few months ago, while we start dreading the winter season about to hit us. To be prepared, we also start putting away our gardening tools and swimwear in self storage, and start taking out our shovels and snowblowers.
Like you, we at Sentinel Storage like to be responsible Canadians too, so we've taken a look at all things snowblower, and compiled the sorts of tips that will help you select the appropriate snowblower for your needs, and how to maintain it – and, in the end, get through the next Canadian winter.
Snowblower basics
Before getting into the types of snowblowers available and which are suited for what specific jobs, it's important to understand some of the basics to how snowblowers work. Not only will this help you understand what snowblower is best for you, but it will also help you to understand how to maintain and troubleshoot any issues you might be faced with in the future.
The most important part of your snowblower is the auger. This is the corkscrew-like part on the bottom of your snowblower that chews up the snow and pushes it through to the discharge chute that shoots the snow away. This does most of the work in your machine, and you want to be sure it remains in its best condition. The larger the auger, the more snow it can clear through.
Certain snowblowers (and we'll discuss these further below) have an added "impeller" (or "accelerator") that increases the force at which the snow is pulled through the auger to the chute. It sits behind the auger, working like a fan to increase the efficiency of the snowblower.
The discharge chute is where the snowblower dispenses its snow through. The best models allow for easy controls of the chute, allowing you to aim it in many different directions as you operate the machine. This is important to be aware of for your sanity, as blowing snow right back where you just removed some is nothing but a head-shaker.
The best type of snowblower for the right area
There are a number of options when it comes to snowblowers, and the one right for you really depends on the area you will be using it for. Three main aspects need to be considered here: the amount of snow your area receives during any given snowfall, the size of the area, and its terrain. Here are the types of snowblowers available, along with the sorts of areas they work best in.
Corded-electric snowblower
The first, most economical option is the corded-electric snowblower, but we actually suggest not going this route, regardless of the area. Having a cord is a massive downside. The cord limits the distance you can cover, while also creating the risk of rolling the snowblower over the cord and damaging it. If there's a power outage, then you'll need to pull out a shovel anyways. The amount of work maneuvering around the cord in fact makes shovelling an easier task than working with a corded-electric snowblower we've found.
In the end, if you do still want to move forward with one of these, then know that this will only work for smaller areas (like decks and walkways), and only for up to about 4 inches of snow.
Battery-powered snowblower
A battery-powered snowblower solves the biggest problem the corded-electric version faces: it gets rid of the cord. Beyond that though, a battery-powered model is limited in its power, and therefore the amount of area and snow it can clear. Like the corded-electric, the battery-powered snowblower is good for smaller areas with less snow (up to 4 inches, or you'll be making repeat passes).
Both the corded-electric and battery-powered snowblowers are light and easy to handle, making them comfortable pieces of equipment for the everyday, but light-using (small area/little snow) user.
Single-stage gas snowblowers
Single-stage gas snowblowers are a definite step up from the previous models. "Single-stage" means that the snow goes through one stage to the discharge chute – through the auger only.
We will discuss second and third stages below, but for the single-stage gas snowblowers you can cover more ground and more snow than their electric siblings. Being gas-powered provides more power to the machine, making this a more durable snowblower than the previous two. It can typically cover a bit more ground as well, but not much more than a small-sized driveway. The size of the auger itself will be telling as to how much snow it can clear, but typically between 4 and 8 inches. It too is fairly light and easy to handle.
Dual-stage (or two-stage) snowblowers
The second stage on dual-stage snowblowers is taking the snow through an impeller. This adds a lot more oomph to the power of the blower, allowing it to pick up a lot more snow faster. This is what you need to clear your driveway and the plough pile the city's plough left at the end of it.
These usually have added features of powered wheels, easy turning capabilities, and skid shoes. Skid shoes allow you to adjust the height of the auger for tougher terrains, such as gravel. If you try any of the above options on gravel, you are likely to be shooting gravel all over and damaging your auger. If you have a gravel walkway or something similar, then this is definitely the option for you. And don't overlook the easy-turning capabilities of these models either: this is a huge help when clearing large snow falls or large areas.
Three-stage snowblowers
For the ultimate snowblower, pick up a three-stage model. With these, a second impeller is added to the system, this time in front of the auger. The power here allows you to cover any terrain, any amount of snow, and any size of area. If your job is a big one on repeat, then the three-stage is the answer you require.
What to look for in snowblowers
When purchasing your snowblower, look for one that includes a clearing tool (or be sure to buy one separately). There will be times when the machine jams, and you do not want to put your hand inside to clear out any debris. This is really a must.
Some dual-stage models will allow for speed adjustments. This can be helpful for working with different types of snow and terrain, as well as save on power and the life of the machine.
Discharge chute adjustments are a key feature for the ease of your use of the machine. Some are adjusted manually, which require you to stop to make the adjustment. This will add a significant amount of time to the project, especially if you are clearing a larger area. Other models will allow you to adjust from the controls, and some do this easier than others. Inspect this aspect of any snowblower you are considering purchasing.
Maintenance
When it comes to keeping your snowblower in good condition, a lot of the maintenance should happen when you take your snowblower out of self storage for the winter, and when you return it to storage in the spring. Good snowblowers can last more than 20 years, but maintaining them is key to reaching that milestone.
If you have a gas-powered snowblower, then you should always be using a fuel stabilizer. Given your snowblower can sit for extended periods, even during the winter, this can lead contaminants to settle on the bottom of your tank, making the gas dirty and risk clogging your lines. The stabilizer will prevent this. When it comes time to put your snowblower away in self storage for the summer, you should empty the gas tank until next season.
Dirty oil is never good, and you should make sure the oil is clean and full at the beginning and end of each season. Change the oil at the end of every season, and you should avoid dirty problems moving forward.
Tire pressure is important for both traction and mobility. Always start the season by pumping up your tires to the optimal PSI, and if you find yourself struggling with maneuvering, then there is a reasonable chance that this is your issue (and that's a good thing, because this is easy to fix!).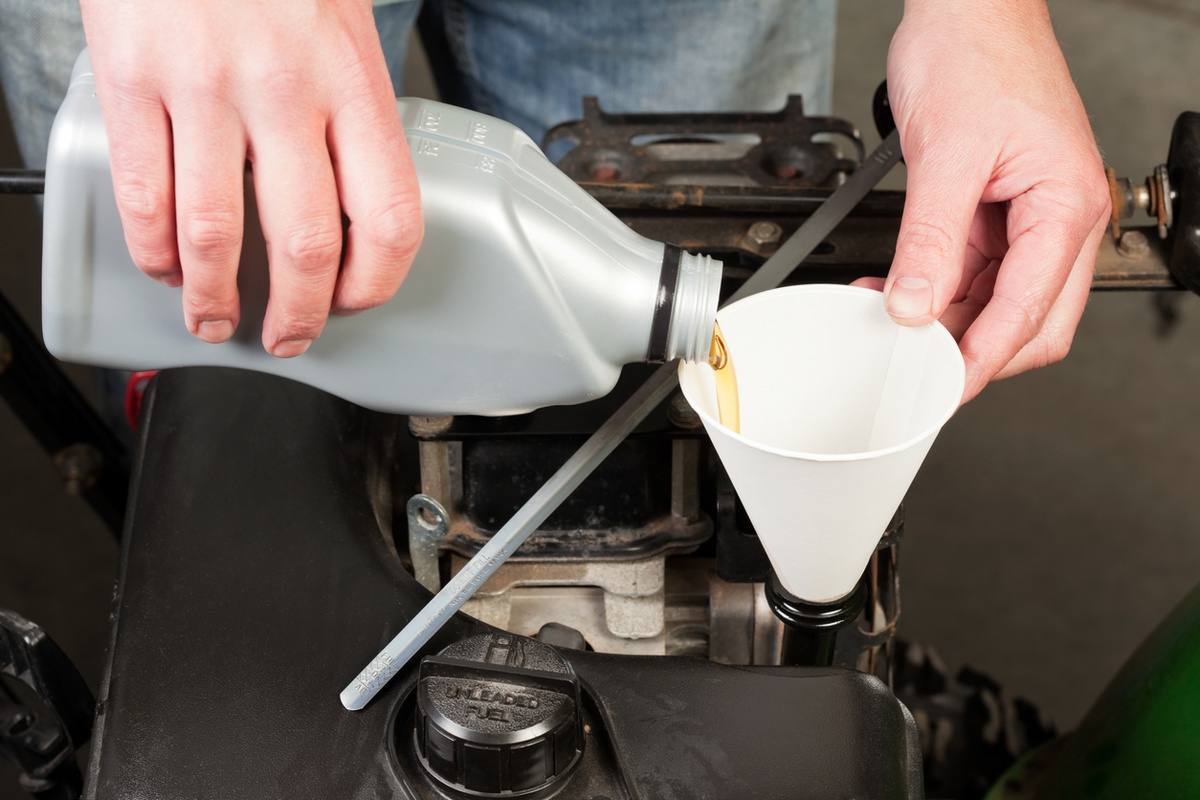 At the end of every year, be sure to inspect your sheer pins. These hold the auger to the rotating power shaft, and they can easily become corroded from salt. If you see any corrosion on any of the sheer pins, then replace them immediately.
Finally, storing your snowblower for the summer at your nearest self storage facility is the best way to keep the machine out of your way for summer fun, and safe from any unfortunate mishaps. Be sure to clean and inspect your snowblower before putting it into self storage, as any problems should be addressed now, rather than leaving it until the first snow fall when you won't have time to remedy those.
Sentinel Storage stores all sorts of off-season equipment every winter and summer. Speak with your Sentinel Storage agent today if you have any further questions about snowblowers, or any questions about self storage whatsoever – we're ready for your storage project in winter, summer, and those short Canadian seasons in between!